Mila Kunis and Ashton Kutcher: A Celebrity Love Story 
Despite the fact that Mila and Ashton kept their relationship in secret for many years, since 2012, their couple is completely open, and they even have a beautiful daughter now. Let's take a look at how their love story developed from the very beginning once again. 
Mila Kunis and Ashton Kutcher
:
A
C
elebrity 
L
ove 
S
tory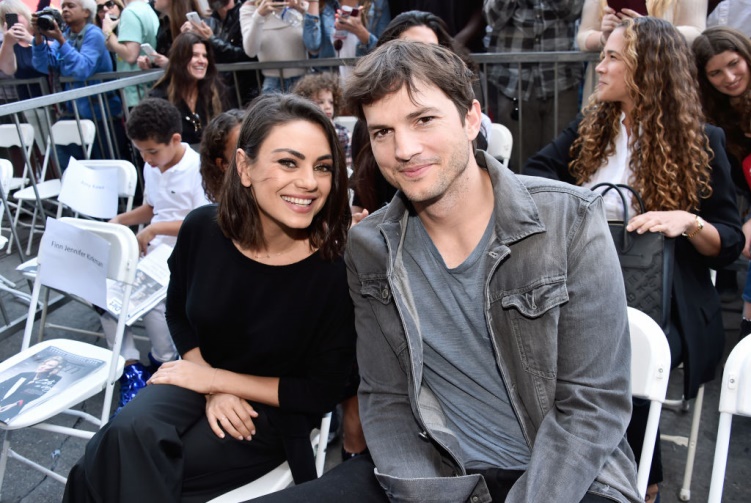 A l

ittle star from Ukraine

 
Mila Kunis and Ashton Kutcher, like the well-known Kardashian–West couple, have known each other for a very long time, but initially, they didn't have any intentions to date each other. It wasn't until later that they began their way to each other even though they first worked together in the series called That '70s Show. At that time, Mila was just a 14-year-old girl that had recently moved from Ukraine to America and entered an acting school in Beverly Hills, appearing in commercials, participating in the TV series, like Days of Our Lives and Baywatch, as well as, films Honey, We Shrunk Ourselves and Gia. 
The beginning of Ashton's career

 
As for Ashton, at that moment, his acting career was not as successful. His first serious achievement was the role in That '70s Show. He had gone through hard times: Ashton lived in Homestead where he participated in theatre plays. His twin brother Michael suffered from cardiomyopathy which was incredibly depressing for the future actor. Later in an interview, Ashton admitted that he even attempted suicide. 
At the age of 16, Ashton entered the University of Iowa, intending to become a biochemist engineer. Wanting to later develop a cure for his brother's illness, Kutcher studied very hard, but he did not forget about parties and women for marriage. Such behavior resulted in him being kicked out of the hostel, and he had to work in a factory to get by. But life had its own plans concerning Ashton: he was noticed by an agent who invited him to take part in a modeling competition called "Fresh Faces of Iowa." He took the first place and dropped out of college to then move to New York.  
Their first meeting happened during the filming of That '70s Show. They were then 15 and 20 years old. The comedy film series told about the life of 17-year-old high school students. Mila played Jackie Burghart – a naughty, rich girl, and Ashton played Michael Kelso, a rustic, charming prankster. According to the script, they had a romance. Surprisingly, for the entire period of working together, which was from 1998 to 2006, in real life, no relations other than friendly were established between Kunis and Kutcher. 
By the way, there are a lot of rumors about the actors' relations at the site. But most sources, including the official representative of the actress, still say that Mila and Ashton were just good friends until 2012. In addition, at that time, Kutcher had an affair with January Jones, then with Ashley Scott, and then with Brittany Murphy. 
Kunis also was in a relationship. In 2002 she started dating the main hero of the legendary Home Alone movie, Macaulay Culkin, who she then stayed with for 8 years. The lovers even got engaged but split up in 2010.   
The first wife of Kutcher

 
When Ashton was dating Brittany Murphy, he later admitted that, at that moment, he did not want a serious relationship and could hardly have imagined that he would marry a woman 15 years older. However, this is exactly what happened. In 2003, a young actor met Demi Moore who he had been dreaming of since the moment he watched the movie Ghost as a kid, and then the couple began to date. Two years later, on September 24, 2005, celebrities married in the Kabbalistic center. But the reality, as often happens, was not so perfect at all – Ashton cheated on the actress with a girl named Sarah Lil, and in 2011, the famous couple broke up. 
The beginning of something serious

 
The first who gave Ashton a shoulder to rest his head on was Mila Kunis. Actors used to occasionally meet at parties or premieres before. But after their long relationship and hard breakups that happened almost at the same time, they both were seeking someone new. Since April 2012, a couple began to spend more time together. They were spotted by paparazzi several times: one day, they have a lunch or dinner together, and then they choose furniture in a store and even go on a trip for the weekend.  
At the beginning of 2014, rumors about the engagement turned out to be true. They were confirmed after a ring with a huge diamond was seen on the ring finger of the actress at the end of February. All fans began to wait for the wedding, but the couple gave the world even greater surprise – Mila got pregnant and gave birth to a beautiful daughter, Wyatt Isabelle Kutcher. Four years later, in 2018, the son of Mila and Ashton, Dimitri Portwood Kutcher, was born.